We at SysPath value customer satisfaction as paramount importance and our team is bent upon providing customized software solutions to meet our clients' requirements. Our engineers keep abreast of the emerging trends in the market so as to deliver the best comprehensive applications for multi-user, multi-platform, and security-driven systems.
We adapt to the proven software methodologies and our approaches are not limited to customary Waterfall and flexible Agile, but also include the Feature-Driven Development, SCRUM as another way to implement an agile approach and incorporation of Lean Development software to variety of industries for optimizing development.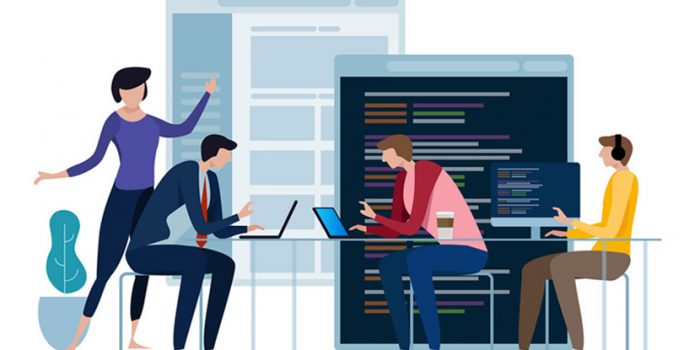 Our Software Engineers are fully geared up to deal with a wide range of technologies – Java, C++, VB, Microsoft, IBM, Oracle, and Web technology. Also, we leverage our technical expertise in trending technologies including AI, ML, RPA, AWS, Virtual Reality, IoT, and Blockchain. The wide range of services we deliver includes UX/UI design and Mobile App development.
In order to build trust and loyalty with customers, we provide competitive solution and satisfy customers with the quality output as committed. To ensure quality, our expertise on Quality Assurance conduct tests to ensure that product meets specified requirements.
Application Engineering / Software Engineering
Developing custom technology solutions, modernizing or upgrading legacy systems, implementing enterprise resource planning (ERP),customer relationship management (CRM) product or need to architect, design, develop and implement COTS / GOTS solutions; SysPath Enterprise Applications practice offers a wide range of solutions and services to undertake all such application engineering requirements